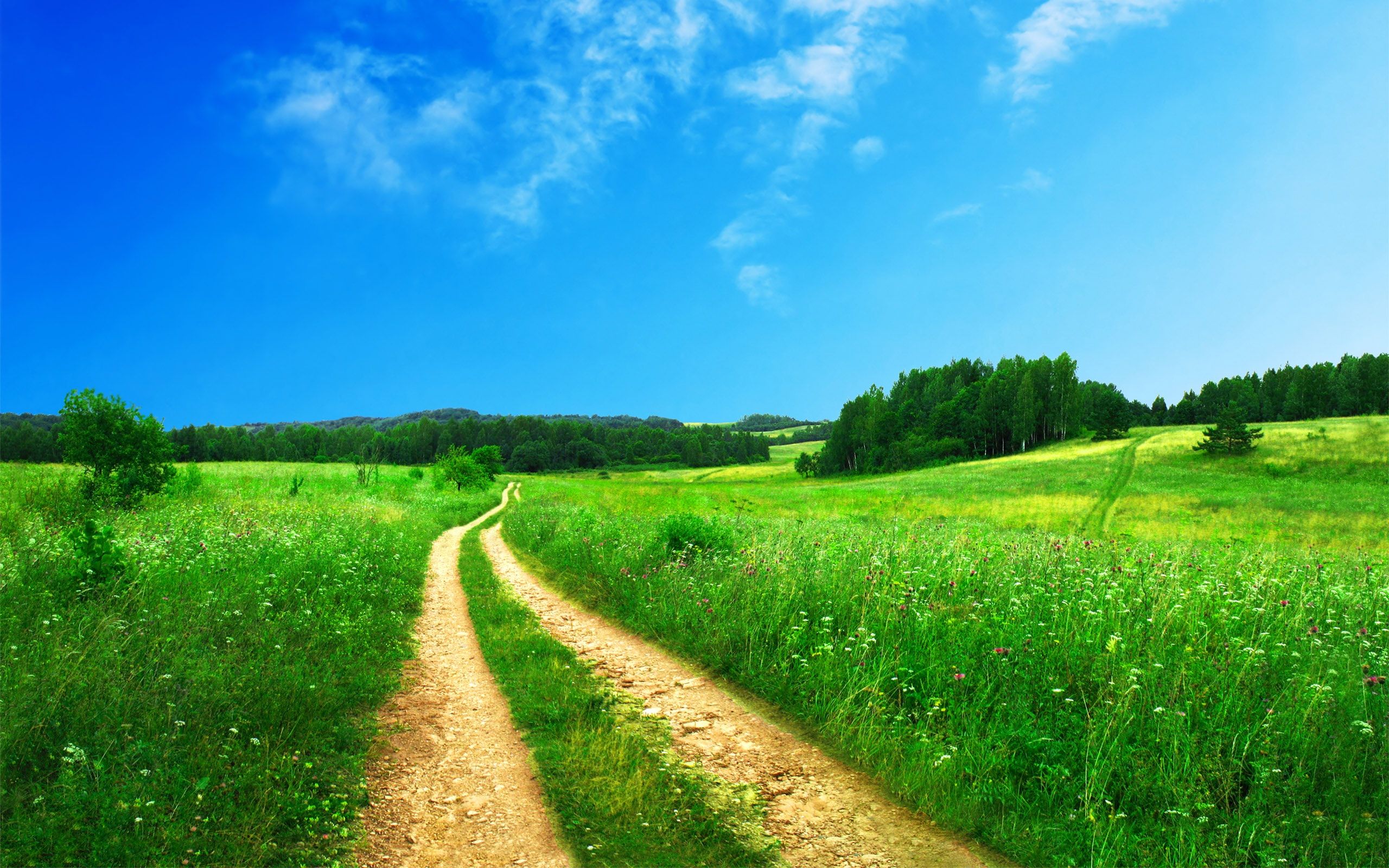 Saturdays with Shavara
The Environmental Benefits of Time Spent Outdoors
Hello, my lovely green people and welcome back to another Saturday! As of late, many of us have found ourselves spending most of our time at home, which has resulted in a bit of monotony. With spring well underway and the warmer weather that comes with the season we finally have the chance to at the very least venture into our own backyards. For the vast majority of us our day to day activities happen almost entirely indoors and are only broken-up by moving from one indoor location to the next. We have recently seen such a shift in our regular routine over the past few weeks, and with that shift has come a shocking revelation. The revelation for me was that when we are fully immersed in the hustle and bustle of our daily lives, yet free to come and go as we please, it's easy to spend multiple days completely indoors. The "new normal" of social distancing has forced us to slow down and stay home, which has led to recognizing the absence of human interaction and time spent out of the house.
Based on information provided by the Environmental Protection Agency's the average American spends 93% of their day indoors, with 87% being in our homes, office or school and 6% being in the car. If you're like me this static led to questions about my own habits regarding how much, if any, time I dedicate to enjoying the great outdoors. When did we become so tied to being indoors? How do we change this? And are there any benefits to doing so? What I found was pretty amazing; not only does spending time outside actually have the ability to shift your mood towards happiness, but there is also a clear trajectory toward future environmental stewardship for people that spend time in nature. Studies also suggest that when we spend time outdoors, we grow to have a stronger sense of belonging, which is an essential factor in having a strong desire to protect the planet.
 The benefits of getting substantial time outside goes beyond how you feel emotionally, but to your actual overall health. One factor contributing to my above statement is the pesky issue of the indoor air pollutant levels, which are typically 5 times or as much as 100 times higher than that of outdoor pollutant levels, so the phrase "getting some fresh air," takes on a whole new meaning… a literal one. Time spent outdoors helps improve memory, creativity and is linked to higher levels of concentration. Studies have also shown that spending time outside has the similar effects on your brain and body that meditating does. In fact, in 1970 researchers, Rachel and Stephan Kaplan, from the University of Michigan recognized that psychological distress was frequently associated with mental fatigue, but that short walks in greenery relieved fatigue, and led to a higher performance on  cognitive test. Since the Kaplan's study there have been more researchers to agree with similar findings, such as Dr. Miyazaki from the University of Chiba in Tokyo, who began studies coined "Forest Therapy" in 2004. His studies included taking roughly 600 subjects on leisure walks through the forest and following those walks running test that conclude that there was a 12.4% decrease in the stress hormone Cortisol, a 7% decrease in sympathetic nerve activity, a 1.4% decrease in blood pressure and lastly a 5.8% decrease in heart rate. 
Are you convinced yet?
Suggesting how you spend your time outside is not a "one size fits all," answer because frankly there are so many creative ways to go about enjoying mother nature. I have found that one of the easiest and most consistent ways for me to slow down and get outside has been to incorporate moving a few of my normal indoor routines to the outdoors. With so many of us working from home or homeschooling there is no better time to discover more ways to enjoy time outdoors, such as; taking your work/ homework outside to complete, eating a family meal, reading a book, or taking a phone call. This is also a great time of year to start that garden you have always wanted to or delve into a new hobby like nature photography. Walk around your neighborhood or local park and truly take time to appreciate nature while completely disconnecting from the strains of societal pressure. You can finally do that park, neighborhood, lake or highway cleanup you've been meaning to, but until now haven't had the time. 
The truth is that someone who takes an interest in keeping what they enjoy clean and healthy, in the process, learns about the importance of removing polluting causing factors from the environment, and is more likely to put efforts toward reducing pollution through their own individual environmental action. I want to also mention that we receive a vitamin D boost from the sun and a 40% increase to our white blood count caused by the phytoncides produced by plants when we spend time outdoors… I mean are you all seeing a downside here? Spending roughly 20 minutes per day, or 120 minutes per week outside can have a positive impact on our overall health, so what better time to go outdoors than right now! With that said I will leave you to your enjoy this beautiful Saturday and urge you to close down your computer, leave your phone on the counter and go enjoy some sunshine. 
Until next time; Reduce, Reuse, Recycle 
KOB's very own Blog Contributor,
Shavara J.
References:
www.totalwellnesshealth.com