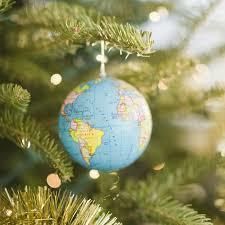 Saturdays with Shavara
Reducing Waste during the Holidays 
Welcome back to another Saturday with yours truly. With Thanksgiving officially behind us, it suddenly feels like we are headed full throttle into the holiday season. Holidays bring about a time for people to spend time with loved ones, enjoy great foods and a desire to bring joy to others with the positive holiday spirit flowing. There is also the pesky fact that with all this holiday cheer there is also a huge increase in waste produced. Now is the perfect time to work out your personal game plan for how you as the consumer are going to work to keep your waste to a minimum. 
Holiday cards are an ever- popular way to express gratitude for friends and family, while also wishing them well during this time of year; however, it's estimated that 14.9 billion pieces of mail go out during the holiday season. Instead of sending out a paper card consider sending an E- card or purchasing a card that is made from recycled paper. With 2.65 billon holiday cards sold each year it is imperative that we do our part to minimize this number, because let's face it the life cycle of a holiday card is rather short-lived in our homes. Outdoor lights and decorations are another popular and festive way many of us participate in the holiday season, but they can come with a heavy environmental cost. When shopping for holiday lights select LED lights in lieu of traditional bulbs and save energy. Placing your lights on a timer will allow you to strictly control how long lights are on for, thus saving energy with these two easy changes. You can also choose materials found in nature to inspire your other decorations around the house like; logs, dried berries, pinecones and dried flowers and leaves. There is nothing quite like driving through and admiring the beautifully decorated homes on a clear night in awe of the hard work put in by neighbors but think of how beautiful it can be to be the sustainable example for your street with your modest eco-friendly décor. 
Tis' the season for family gatherings, however as we all face the unguided new territory of holiday season during covid-19 many of us find ourselves staying closer to home this year. While that is not at all what most of us planned it does have a silver lining of lowering emissions normally caused by the surge of holiday travel by plane or car. Food waste may also be lower with many of us hosting smaller gatherings, so take the time to plan grocery list while being mindful of the number of guest attending. Food waste in the United States is one of the highest forms of waste generated, with 40% of the food grown heading straight to the landfill.  The holiday season certainly doesn't help this startingly high number as many of us prepare more food than necessary and over serve friends and family when we host events. We can combat the unnecessary food waste created around the holidays by serving food on smaller plates. In general, 25% more "trash" is thrown away between Thanksgiving and New Year's Day much of that can be diverted if we are simply more aware. What we serve our food on can make a difference, choose real plates and silver ware in place of plastic and cut down on plastic waste. Recycle all that can be recycled and compost food scraps to be the sustainable rockstar I know you all to be!
Gift giving is of course a large part of the holiday season, but instead of traditional gifts that are manufactured in massive quantities try giving a unique "experience". An experience gift not only benefits the environment, but it can be even more special because of the thought put into it. Making your own gifts for friends and family is another great way to minimize your carbon footprint; like, a tasty homemade treat, a one of a kind piece of art or a DIY mason jar candle. 
Whatever you do for the holiday season let it be in conjunction with being mindful of the environment. There are so many ways to lessen our impact this season, choosing just one of the ideas above is a step in the right direction. Wishing you all a happy, safe and sustainable holiday season and as always Reduce, Reuse and Recycle when and where you can!
KOB's very own Content Writer,
Shavara J
References: