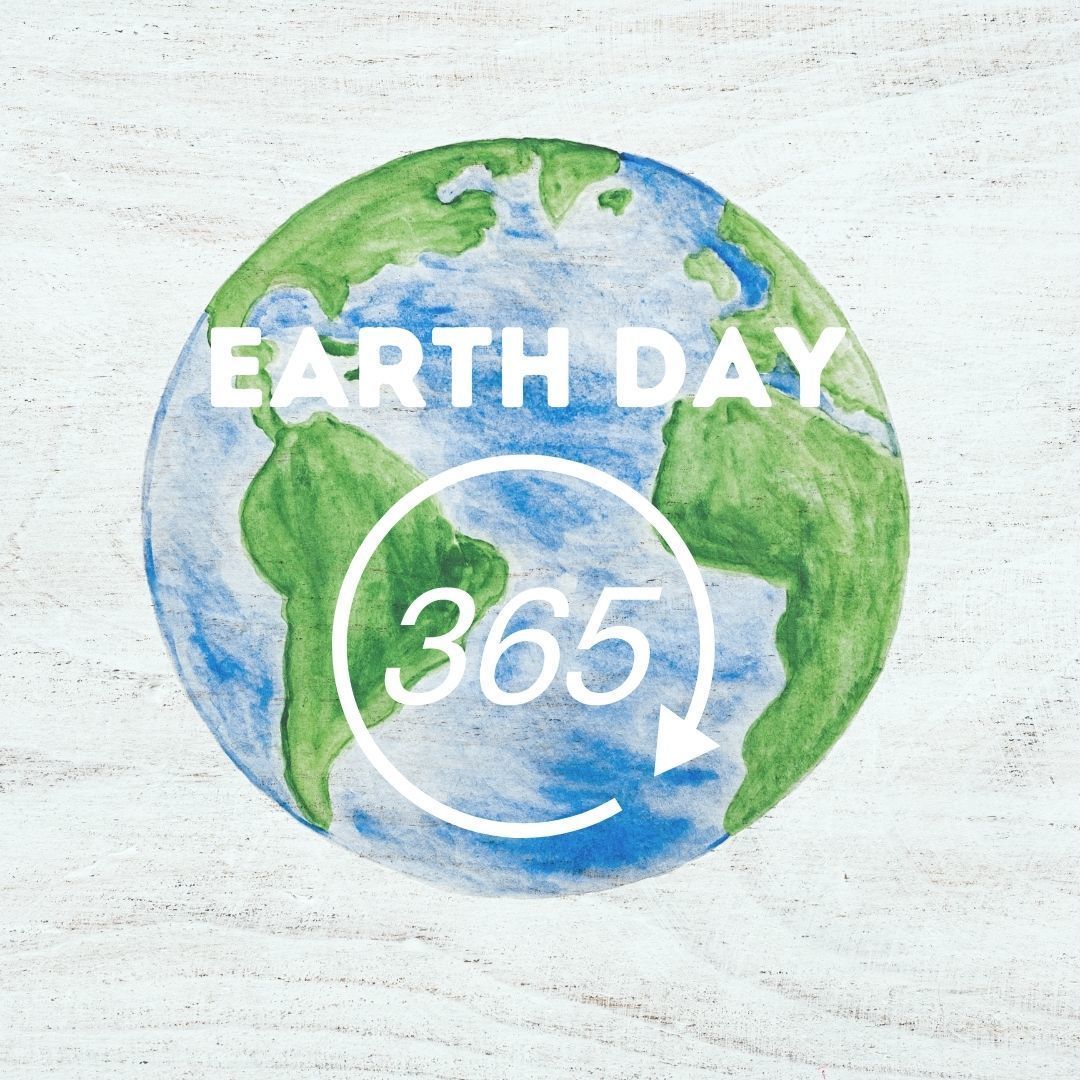 Saturdays with Shavara
Earth Day 365
Greetings green friends and thank you for spending part of your day with me! With Earth Day officially behind us it can feel easy to fall back into our "regular routines" that don't benefit the environment and certainly don't support the meaning of Earth Day. The thought of society returning to generating unnecessary waste/contributing to pollution was somewhat depressing for me. I decided to combat this feeling by taking this opportunity to touch on the concept that beyond celebrating a day dedicated to supporting and appreciating the earth, we make a strong effort to treat each day like it's Earth Day. If society as a whole showed the level of dedication to the planet that we do on Earth Day, the positive changes would be immense. 
What if we could all make one meaningful and permanent change in our behavior and commit to that change for 365 days vs. 1? 
Treating everyday like Earth Day can and will look different for the individual. We all know the areas we can improve in, and sometimes it's as simple as being given an idea on how to make a lifelong change seem more manageable. Consider the positive effects of walking more and driving less. Car emissions are a huge contributor to CO2 gas being released into the atmosphere, so options like utilizing public transportation, riding your bike and carpooling are other great options when walking just isn't your longtime jam. When you are at home try embracing the tap… tap or filtered water that is, instead of buying plastic incased bottled water (which has been proven to be eerily similar to tap water anyways) opt for a reusable water bottle and a home filter system, which saves money and natural resources. Speaking of natural resources; fresh water is far less available than many may think, so take time to consider your water use habits at home. Ask yourself, "am I brushing my teeth with the water running, running half full loads of laundry, or handwashing dishes as each one reaches the sink? You can save a considerable amount of water by observing your habits to determine when and where you can minimize water usage. 
Reuse or donate, compost food scraps, and recycle whenever you possibly can.
Make normal activities opportunities to make an impact, like spening one day out of our week, taking a walk that involved collecting litter? The impact of this simple clean-up effort would be astronomical. Replacing single use plastic items with reusable ones is another great way to take on the challenge of the 365 Earth Day goal. Make evolving into the environmental steward you know you can be fun by starting an "end all/most plastic use challenge" and invite friends and family to participate in it with you. 
There are achievable ways for every community member, and demographic to make their impact, it's simply finding what changes call to the individual to partake in. Make your sustainable lifestyle changes fun, keep it positive and remember the joy you experience when you're doing something good. You know that feeling we all have when we celebrate Earth Day each year, but then times it by 365!
Until next time lovely green friends, Reduce, Reuse and Recycle often. 
KOB's very own Content Writer, 
Shavara J.