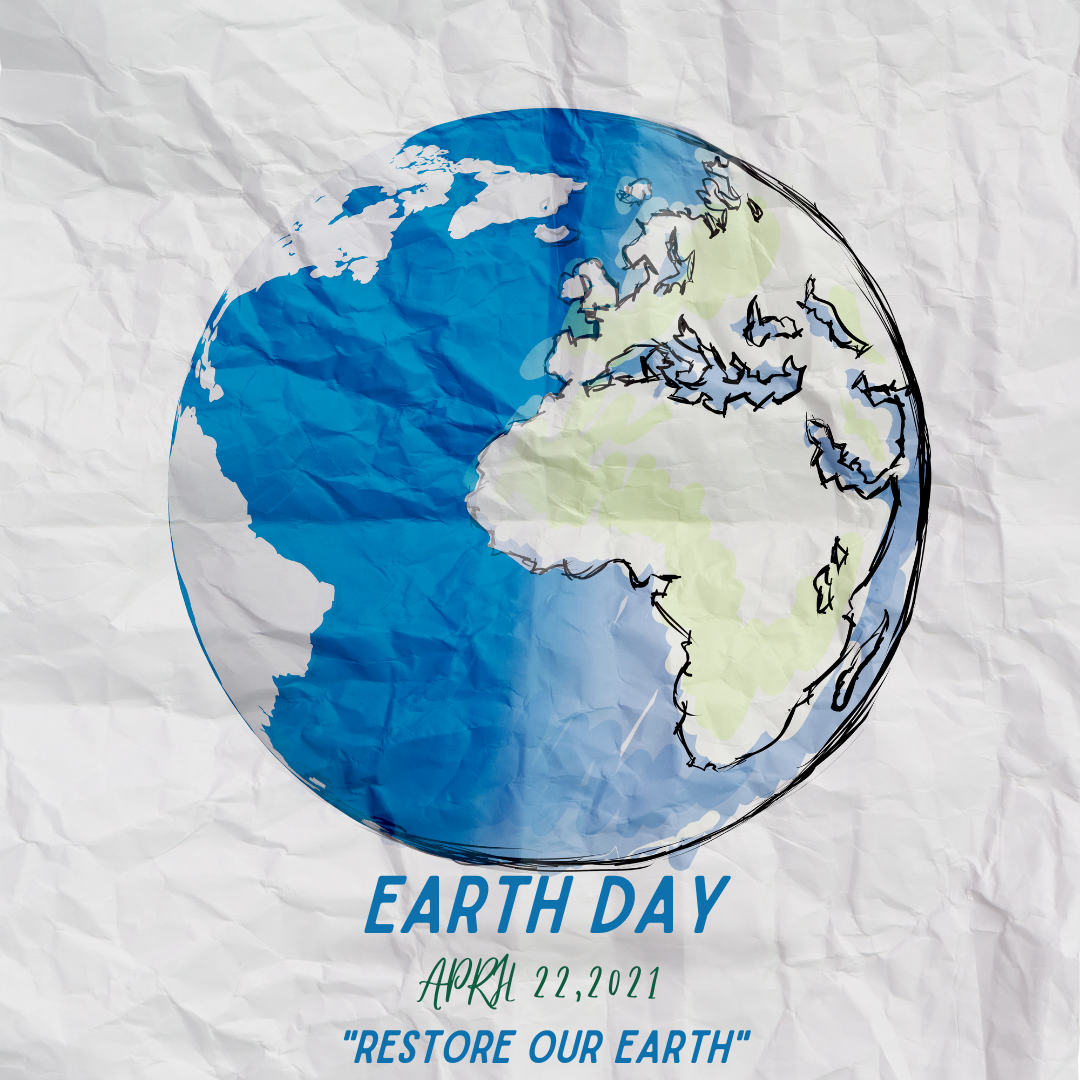 What on EARTH does Earth Day mean to YOU?
What does Earth Day mean to you? I've asked myself this question, I've asked social media and now I'm here asking you all. Earth Day does of course have an official meaning, which is a day dedicated to the global observance of the need to protect the earth.  Each year for Earth Day there is a new "theme" chosen or an environmental focus; however, beyond even the concrete official meaning of Earth Day it remains an individualized experience on how you participate.
When I think about what Earth Day means to me, I think of honoring the day by reflecting on the personal responsibility I have taken to protect earth. I ask myself if I am doing enough? Is there more that I am capable of, and how do my choices impact the environment? No matter how the day is observed the most important thing is that we all do something. April 22nd is a reminder year after year that we can do more and that we can treat the earth better than the year before. 
The official theme for Earth Day, 2021 is so fitting for the notion of the collective effort for environmental betterment, "Restore our Earth." The definition of restore is to return something or someone to an earlier good condition or position. For over a year many of our lives have looked very different while navigating the changes caused by COVID-19, so how fitting that the definition of restore is what we can all individually strive to achieve for ourselves, and the planet. The official organization for Earth Day, earthday.org had this to say about the theme, "It is up to each and every one of us to "Restore Our Earth," not just because we care about the natural world, but because we live on it. We all need a healthy earth to support our jobs, livelihoods, health & survival, and happiness. A healthy planet is not an option — it is a necessity." With more than 1 billion people, in 192 countries participating in the day the progress towards the restoration of a healthier earth is limitless.
Action comes in so many forms, from collecting litter from around your neighborhood, planting a tree or starting a garden. You can use the day to self-reflect on improvements you and your family can make on a more regular basis, like requesting no plastic-ware when you grab takeout or remembering to always carry your reusable bag. The day can also be about just having fun in nature, creating some "earth art" out of materials found in nature, sketch a picture inspired by mother nature, or write the first page of your plan to be more environmentally involved. If you're spending the day in the office or even working from home, take your lunch break outdoors, you can totally zone out and be in the moment of the beauty around you, or if that's not your fancy opt to tune into EARTHDAY.ORG, who has organized the second-annual Earth Day Live livestream event (April 22, 2021) featuring global activists, international leaders, and influencers from around the world.
Earth Day is a day that our actions in some way or another go on to inspire and influence others to join the fight to save our planet. Share with others what you plan to do, participate in a meaningful way, and remember that what the day is truly about goes far beyond April 22nd. 
Let's make Earth Day everyday.
KOB's very own Content Writer,
Shavara Johnson
References: