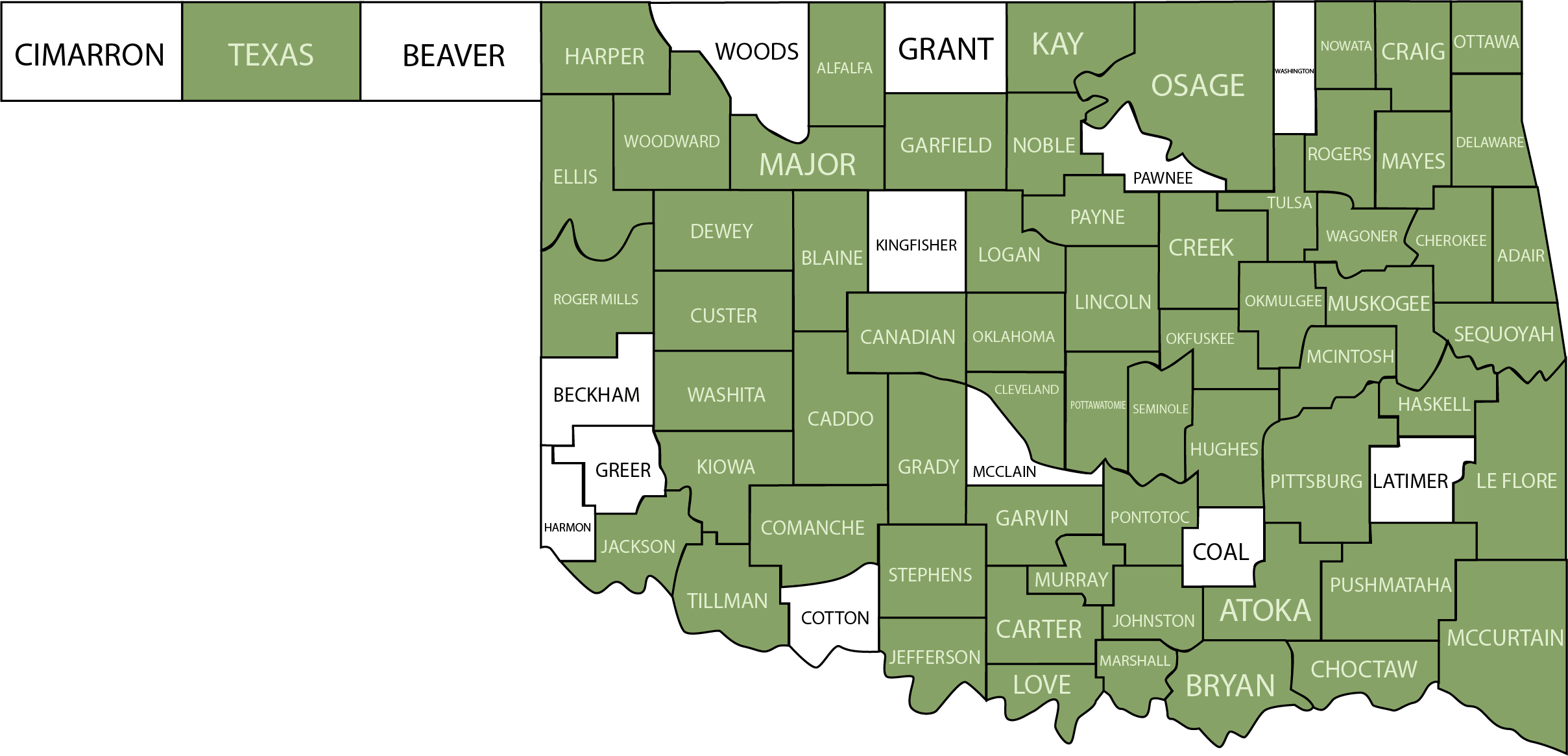 Keep Oklahoma Beautiful has had 100% county participation in the Great American Cleanup for the past ELEVEN years! Help us reach 100% this year! We need clean-ups within the counties in white.
---
GAC Oklahoma 2021 Timeline
DEC 15 - REGISTRATION OPENS
FEB 15 - OG&E CASH GRANT CLOSES
MARCH 1 - OKLAHOMA GREAT AMERICAN CLEANUP BEGINS
APRIL 17 - ODOT TRASH-OFF
MAY 31 - OKLAHOMA GREAT AMERICAN CLEANUP ENDS
JUNE 30  -OKLAHOMA GREAT AMERICAN CLEANUP WRAP-UP REPORT DUE
---
To Register for The 2021 Great American CleanUp Oklahoma Click Here
---
Keep Oklahoma Beautiful is taking part in the nation's largest annual cleanup. We are encouraging you to make a visible difference where you live by registering for the 2021 Great American Cleanup - Oklahoma. Each registration will be given FREE gloves, vests, and trash bags to complete their cleanup. 
Participating groups include scout troops, civic organizations, schools, families, businesses, municipalities - anyone can participate!
---
Submit your 2021 GAC Wrap-up Report HERE
---
Para esta página en español, haga clic aquí.