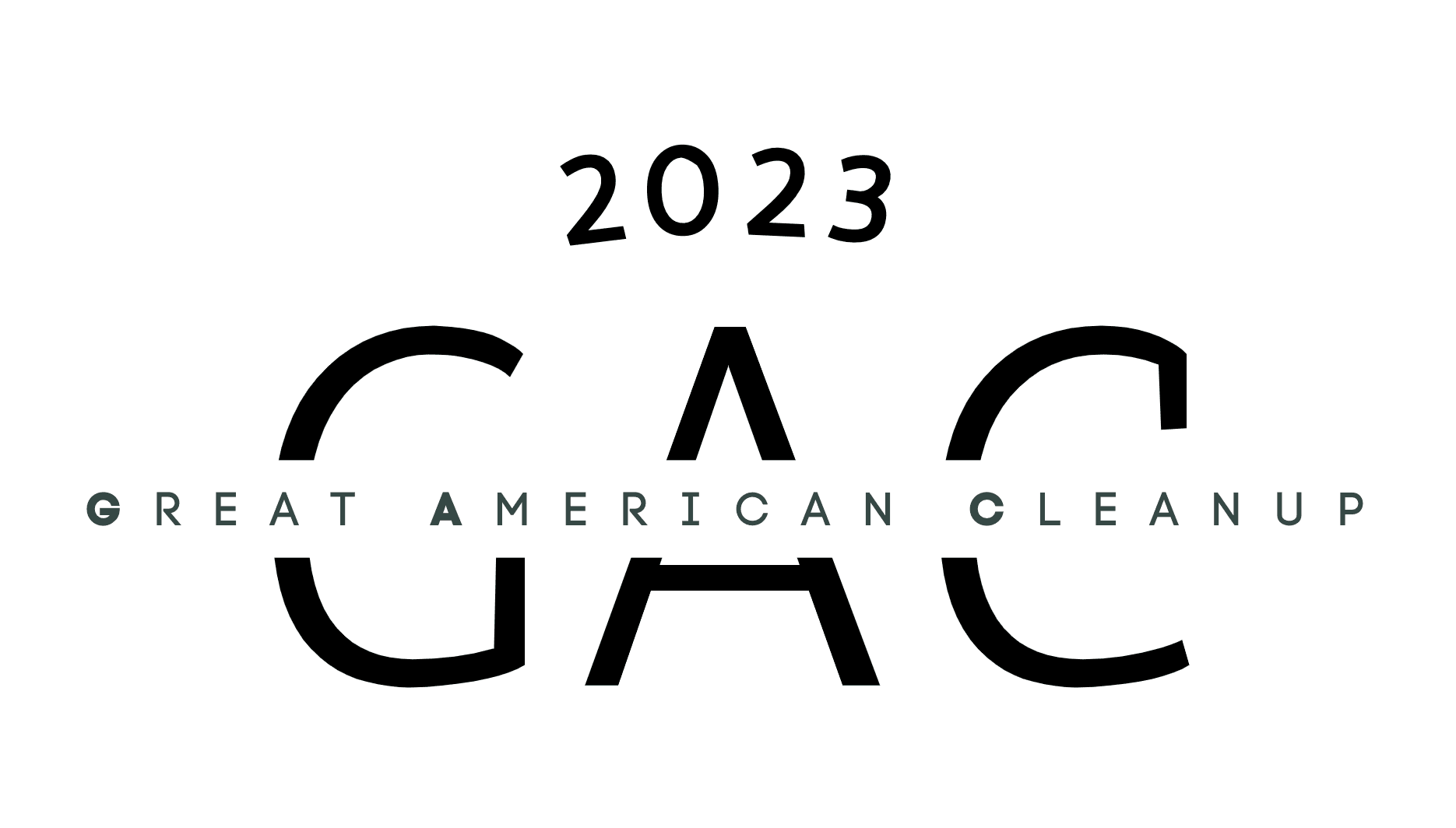 Keep Oklahoma Beautiful is taking part in the nation's largest annual cleanup. We are encouraging you to make a visible difference where you live by registering for the 2022 Great American Cleanup - Oklahoma. Each registration will be given FREE gloves, vests, and trash bags to complete their cleanup. 
Participating groups include scout troops, civic organizations, schools, families, businesses, municipalities - anyone can participate!
---
#GACinOK 2023 Timeline
DEC 20 - REGISTRATION OPENS <-- Click to register
FEB 14 - OG&E CASH GRANTS CLOSE
FEB 14 - LOWES EQUIPMENT GRANTS CLOSE
MARCH 1 - OKLAHOMA GREAT AMERICAN CLEANUP BEGINS
APRIL 30 - REGISTRATION FOR SUPPLY DELIVERY CLOSES (SUPPLIES ARE AVAILABLE YEAR-ROUND AT THE KOB OFFICES)
MAY 31 - OKLAHOMA GREAT AMERICAN CLEANUP ENDS
---
2023 Sponsors
---
FAQ
What does #GACinOK stand for?
Great American Cleanup in Oklahoma.
When is #GACinOK held?
March 1st - May 31st. But we encourage volunteers to hold cleanups all throughout the year! 
How do I register for the Great American Cleanup?
Click here to register. 
Where do I submit my Wrap-up Report? 
Click here for the Wrap-up report. 
When will my cleanup supplies be delivered and to where?
Register by: Before mid-February || Estimated Delivery by Early March
Register by: Mid March || Estimated Delivery by Late March
Register after March 20 || Must make arrangements to pick up supplies
Supplies will be delivered to your local Oklahoma Department of Transportation (ODOT) warehouse.
Can I hold a cleanup before March 1st and/or after May 31st?
Yes! Please contact us at admin@keepoklahomabeautiful.com or 405.286.9141 anytime throughout the year for your cleanup supplies. Do know you will be required to pick up your supplies during Great American Cleanup off times. 
Are there grant opportunities to help with my cleanup?
Yes, click here for the OG&E Cash Grants, and click here for the Lowes equipment grant!
Where can I pick up litter/trash?
You are welcome to clean up any area (your neighborhood, a park, or littered green space) you like, as long as the site/area is within the boundaries of the state of Oklahoma.
Where/How do I dispose of the trash/litter?
Disposal of the trash is the responsibility of the group, contacting your local landfill and/or utilizing your home/group dumpster would be a great idea.
Where can I dispose of the recyclables I collected during my cleanup?
Check out our Recycle Directory found here.
What is the "Trash-Off" event?
The Trash-Off event is held every 3rd weekend in April. This event is the signature event of Oklahoma's Great American Cleanup in partnership with one of our benefactors, the Oklahoma Department of Transportation (ODOT). However, you can host your own cleanup between March 1st and May 31st.
I am just one person, can I request supplies for my own cleanup?
Yes! Happy Cleaning! 
Are there any groups holding a cleanup in my area, or in the know as to where to hold a cleanup?
Check out our Affiliate list, here. Reach out to them and they should be of assistance. 
What is the cash prize amount, and how will they be chosen? How else will I be recognized?
Projects will be looked over by Keep Oklahoma Beautiful and ODOT, and the best of the best will be invited to be recognized at our Environmental Excellence Celebration. 
Categories and the 2022 winners:
GREAT AMERICAN CLEANUP ODOT TRASH-OFF ROOKIE
Springer's Helping Hands - Springer, OK
GREAT AMERICAN CLEANUP ODOT TRASH-OFF BEST OVERALL EFFORT
Bixby Ward 3 - Bixby, OK
GREAT AMERICAN CLEANUP OG&E INNOVATION AWARD
Committed to Build and Beautify Taft
GREAT AMERICAN CLEANUP BEST OVERALL $1,000
City of Comanche
---
Keep Oklahoma Beautiful has achieved 100% county participation in the Great American Cleanup for the past 13 years, in 2022! Help us achieve 14 years by registering today! Each county in white does not have a registered group/individual.