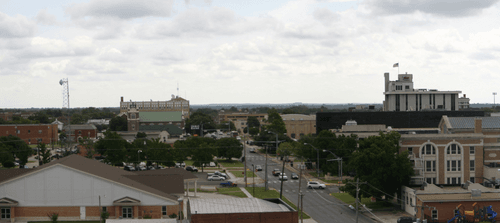 Our affiliate communities range in location, size, and budget, but all share the same desire to build better places to live, work, and play. Becoming a KOB Affiliate means a commitment from citizens, businesses, and civic leaders to work together to identify local concerns and correct them. Thanks to the efforts of KOB, its sponsors, and a growing network of affiliates, citizens across Oklahoma are energized to take an educated and active role in caring for their communities.
BENEFITS OF AFFILIATION
GRANTS & IN-KIND DONATIONS - KOB partnerships with Keep America Beautiful, state agencies, other nonprofits and the business community help us provide certain affiliate-only grants that are used to create or expand local programs. Additionally, an allotted number of KOB open grants and program enrollments will be dedicated to KOB affiliates.
AFFILIATE-news - This bi-monthly online newsletter highlights program and project ideas from affiliates, educational resources, and national and state initiatives from KAB and KOB.
NETWORKING OPPORTUNITIES - Tapping into the resources, knowledge and experience of other KOB affiliates who will help your local efforts grow and flourish. Networking opportunities include workshops, Affiliate Forum, the awards banquet and more.
TRAINING - Training and updating on specific topics and issues of interest to affiliates will be available at regional workshops.  Affiliates will be notified of other training opportunities as they are offered by other organizations, through webinars, special conferences, etc. The KOB staff is always a phone call or e-mail away, and is happy to provide ongoing support.
AFFILIATE - ONLY AWARDS - KOB's statewide Environmental Excellence Competition and Celebration rewards innovation by providing positive reinforcement and public recognition for achievement. As the affiliate network grows, certain affiliate-only awards will be presented during a special part of every annual banquet.