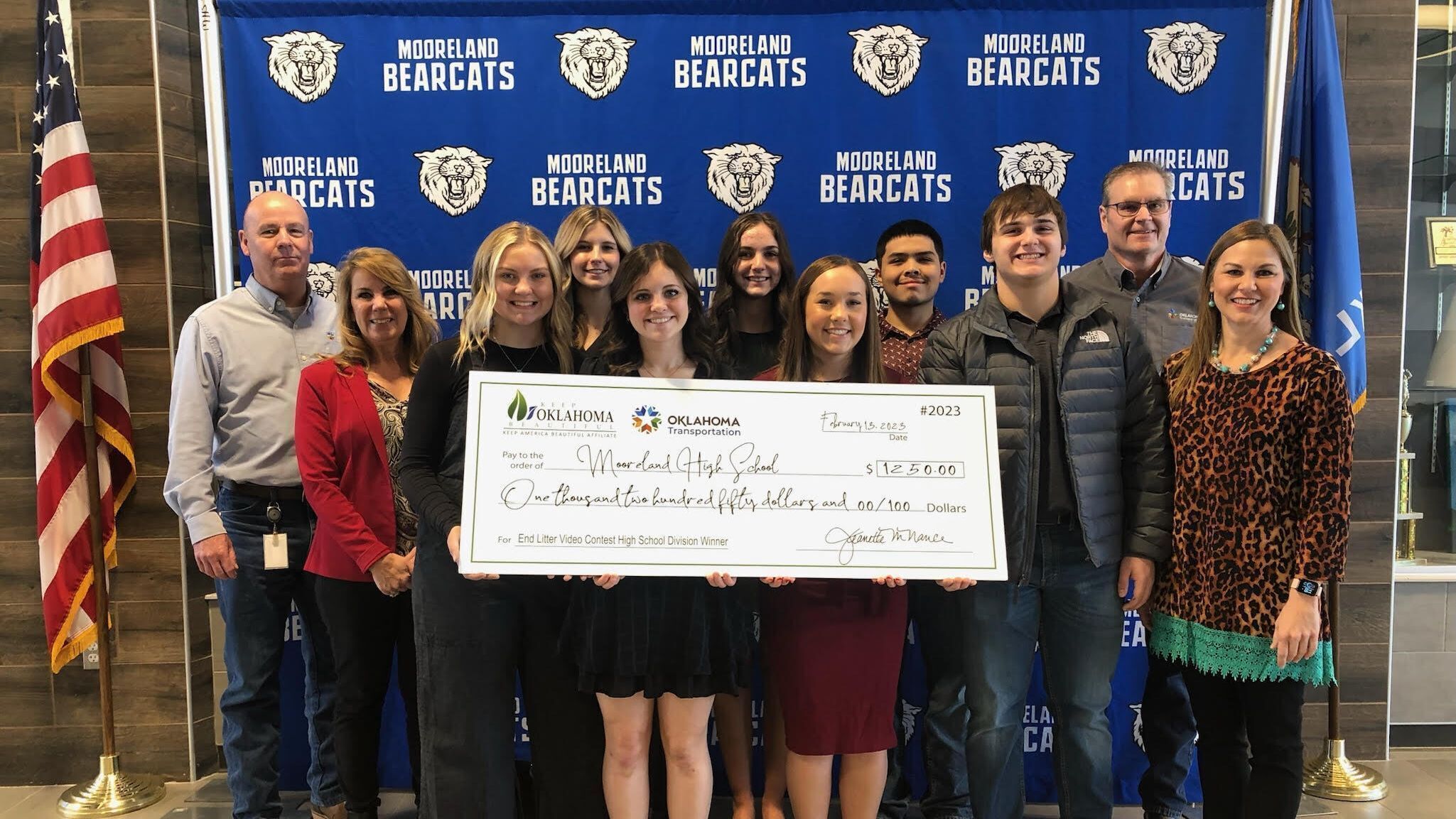 Litter Education End Litter! Video Contest
Keep Oklahoma Beautiful (KOB) encourages high school and college students to take action in the fight against litter and illegal dumping in Oklahoma! We challenge students to tackle this issue in a 25-45 second video clip that conveys to all citizens of Oklahoma that littering is costly, deplorable, illegal, and just downright wrong. The winning video clips will appear on the KOB website and social media platforms as well. Winners in each division will also win a $1200 prize. Watch all of our finalists on our YouTube channel!
END LITTER TIMELINE
August 22: Registration Opens
November 17: Registration Closes
December 31: Submission deadline
Mid/Late January: Judges select division finalists; All finalists notified
 Early February: Online voting
Mid-February: Winners announced and awarded
---
End Litter Contest FAQs
What is the max number of students permitted to work on one project?
There is a limit of six (6) students that can work on one entry. However, the prize money will be divided equally among the participants. If a student enters individually, they will be in the running for the full $1,250 prize. If six students create the winning video, the prize money would be split to give each student $208. 
Is the prize money awarded directly to the students?
Yes, checks are made out to the students. 
Does each student featured in the video have to fill out a consent form?
Yes, each student who is featured in the video must complete their own consent form. If the student is a minor, their consent form must be signed by a parent or legal guardian.
Do you have an example of what student videos should include?
You can find past submissions on the KOB Youtube channel. We encourage you to let these videos inspire you to create your own ideas, but any video that too closely resembles a past video will be disqualified. Resemblance to past videos is subject to the objective opinion of KOB staff and judges. If you are worried your video idea could be considered plagiarism, please email beverlee@keepoklahomabeautiful.com to ask. 
I have submitted entries in the past, can I enter again this year?
Yes! We encourage you to continue submitting entries each year that you are an eligible student! However, students must create a new video and may not "re-submit" a previous entry. 
Can students submit more than one video entry?
Unfortunately, no. We ask that students funnel all of their ideas into one project. If you have members of your class who would like to work on an individual or small group project, they should not work on the class project. They will also need to register separately!
I have a question not answered above, who do I talk to?
If you have a question that is not answered above or in the Official Rules and Guidelines, please call our office at (405) 286-9141 or send an email to beverlee@keepoklahomabeautiful.com.
---
2022- 2023 End Litter Video Contest High School Winner
Ms. Julie Focht's class at Mooreland High School
"One by One We Can Make a Difference"
---
2022-2023 End Litter Video Contest College Winner
Mr. Ben Hlavaty's students from Moore-Norman Technology Center.
"Leave No Trace"
 
---