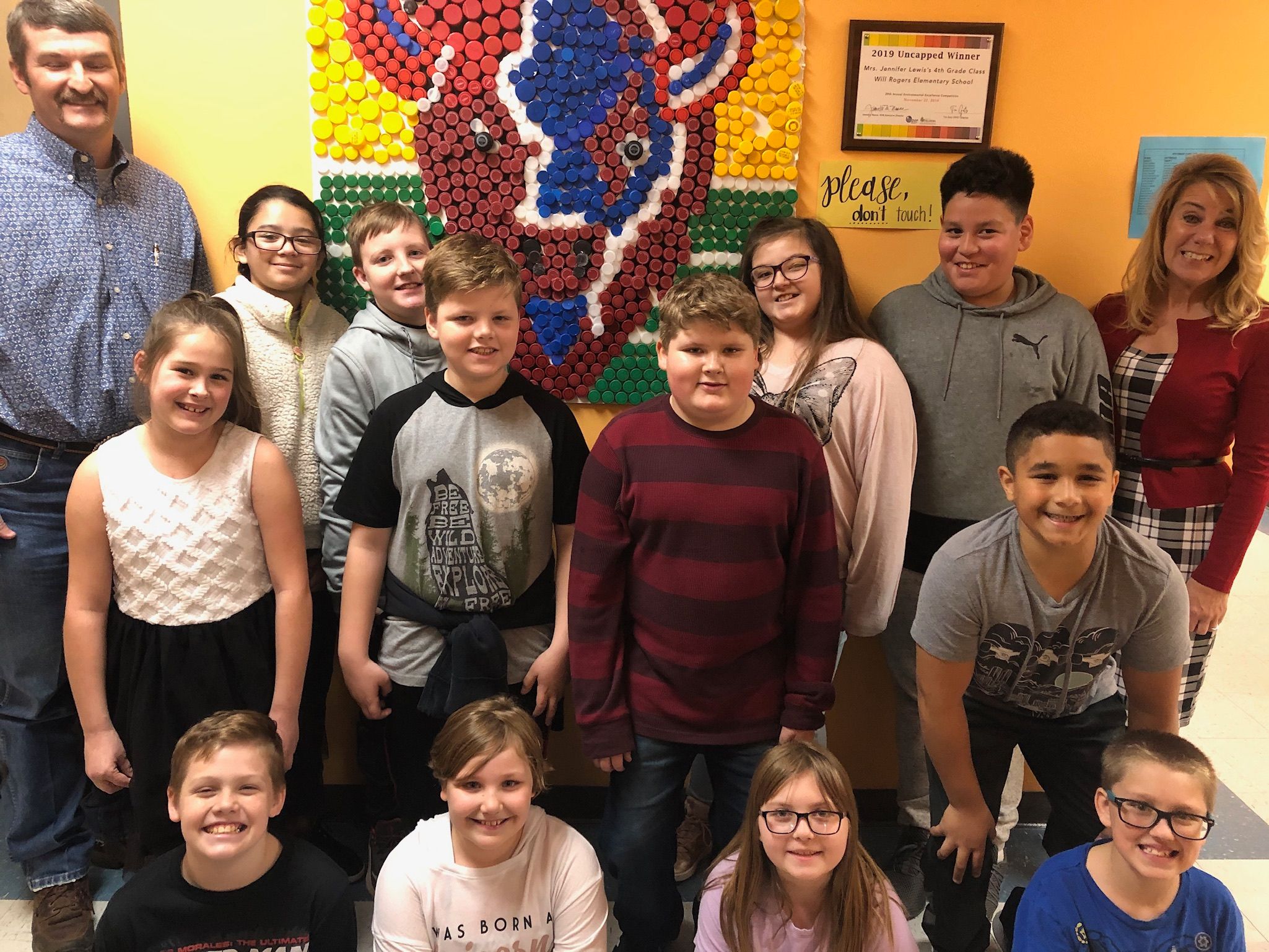 Litter Education UnCapped Contest
Keep Oklahoma Beautiful challenges elementary school students to tackle this issue by creating a work of art from plastic bottle caps. Photos of submitted art pieces will be posted on a contest website for a public vote to determine contest finalists. Winner will be chosen from top three finalists by contents of accompanying required essay. Teachers are encouraged to take this opportunity to implement this art project into their science curriculum, teaching students why recycling is important and how they may reuse items. In addition to artwork, students are required to submit a 150 - 300 word essay describing what they learned during the project where students will explain why it is important to recycle, and the harmful effects of littering. See below for a list of FAQs.
UnCapped Timeline
August 20: Registration Opens
September 20: Registration Closes
October 5: Submission deadline
Mid-October: Online voting
Late October: Finalist Announced
Mid/Late November: Winner announced
---
2022 UnCapped Contest Winners
PreK-2nd Grade Division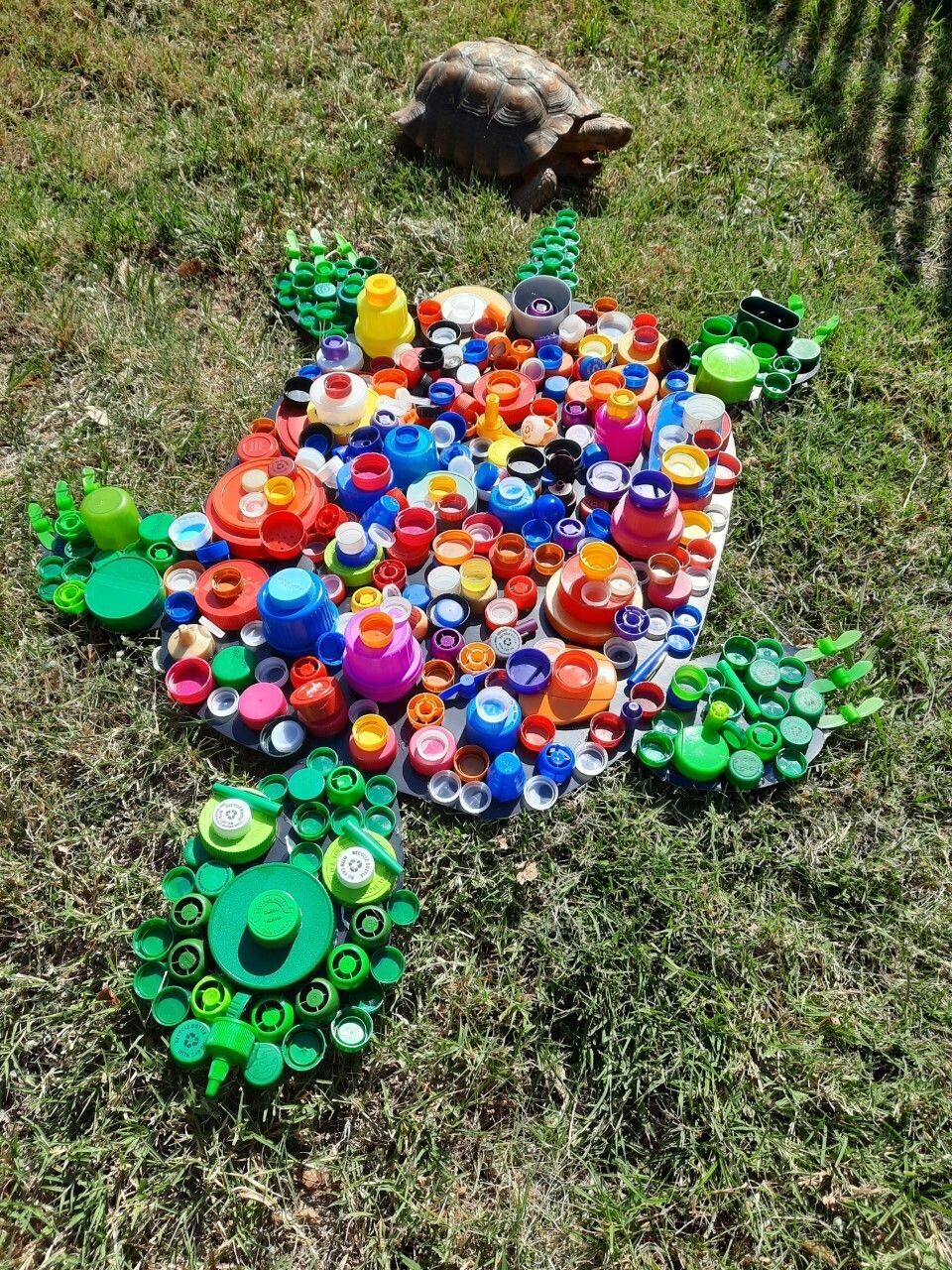 Turtle-ly Recyclable by Ms. Alahna Broadway's preschool students from Nature Explorers Preschool at the OKC Zoo features a turtle made of reused bottle caps!
3rd & 4th Grade Division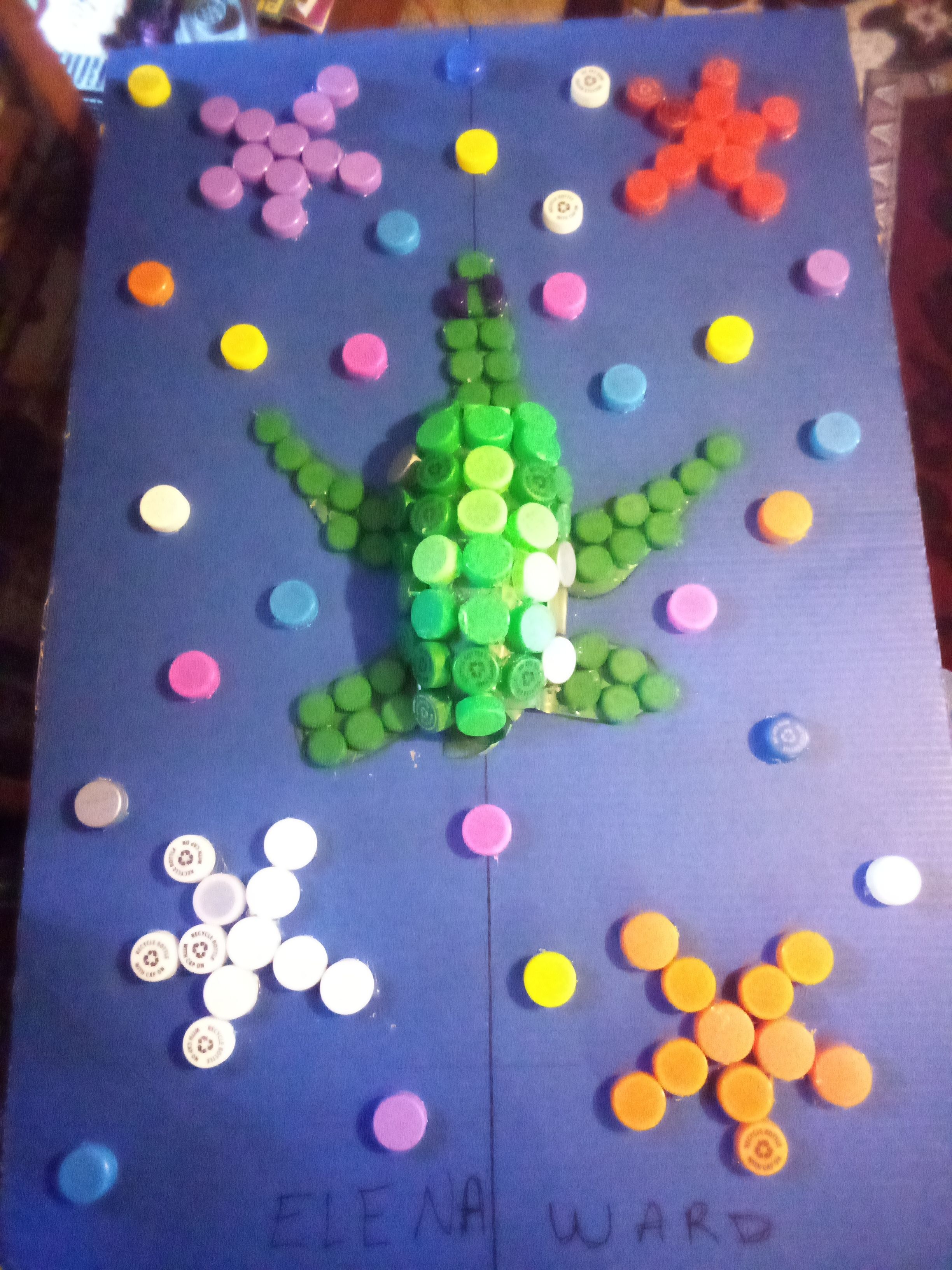 Third grader Elena Ward from Roosevelt Elementary School features a sea turtle and starfish with trash on the ocean floor.
5th Grade Division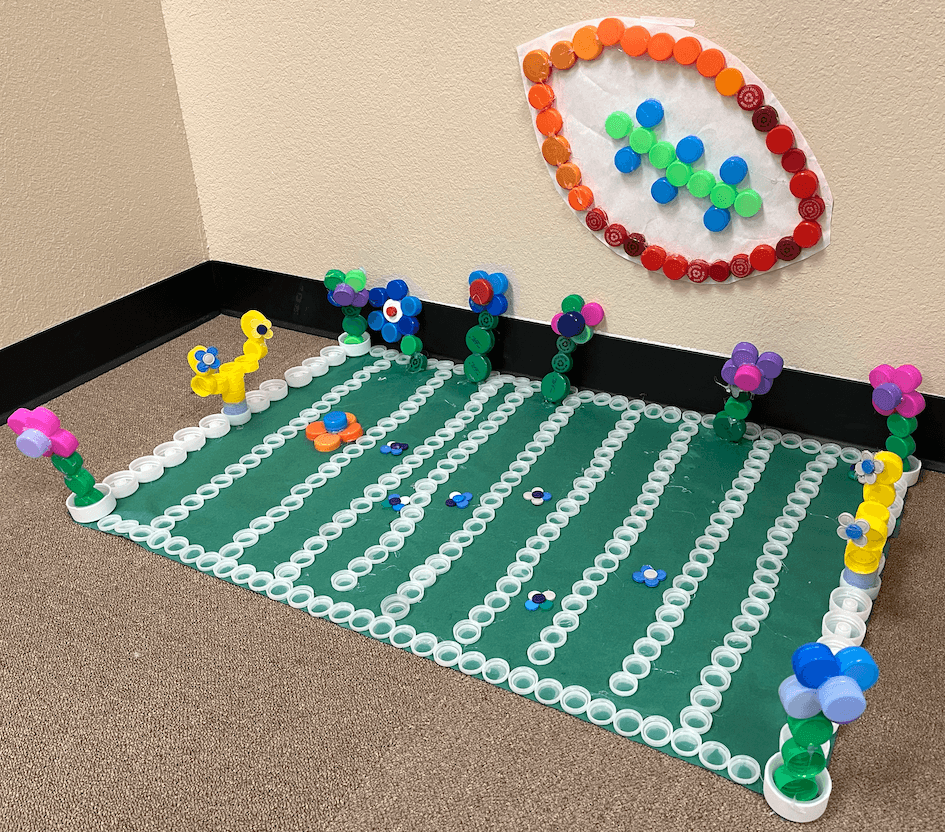 Field of Beauty by Ms. Beth Sprague's 5th grade students from St. John Nepomuk Catholic School features a football field that is filled with beautiful flowers and a football to represent with teamwork we can Keep Oklahoma Beautiful!
6th Grade Division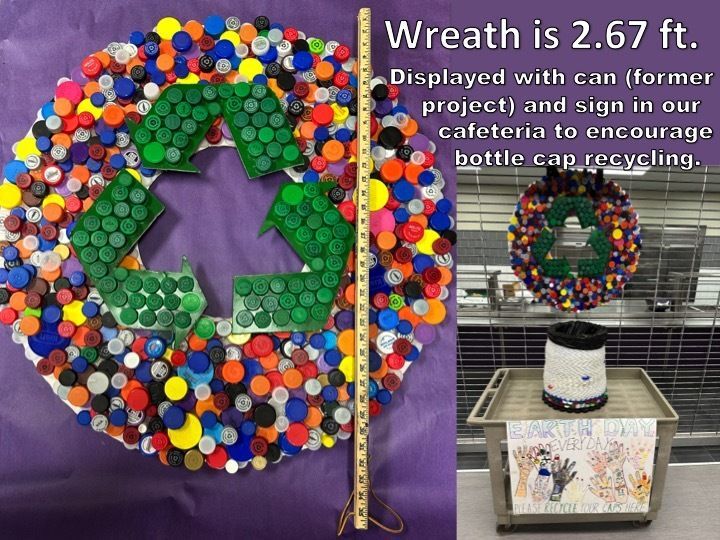 Welcome Recycling! by Ms. Amy Mauk and Ms. Wendy Lester's 3rd-6th grade students from Emerson Elementary School features a wreath made from bottle caps.
---
UnCapped Contest FAQ
Do the students get to keep their project?
Yes! You are required to submit a photo (or photos) of the entry, not the physical project. You may display it in your classroom or around your school.
Are there any size requirements or limitations?
No, there are no size requirements or limitations.
Can students use metal bottle caps on their project?
Yes, but please be mindful of the sharp edges that metal caps can have. Students are to be closely supervised and monitored while working on their projects. We encourage students working with metal caps to wear gloves to protect from accidental cuts.
Can students use other materials to create their project?
The project is to be made out of 90% bottle caps, but you may decorate the piece with paint or provide the piece with structural support if needed. If you have a specific question regarding what can be used on your project, please email Beverlee at beverlee@keepoklahomabeautiful.com!
Can entries have multiple parts?
We know that some kids dream BIG and we love that! Students may create multiple pieces as part of their project, but it will be judged as one art piece. Be sure to submit one photo with each piece in it for evaluation!
Does each student complete their own essay?
We encourage the students to create one collaborative essay that they discuss and write together. Only one essay is to be submitted with your entry.
What is the max number of students permitted to work on one project?
To ensure each student is getting the most out of this educational and artistic opportunity, we ask that no more than 30 students work on one project. If you have more than 30 students, we encourage your class to split into groups to work on separate projects. Reasonable accommodations can be made for special circumstances, but must be approved by KOB staff. Please email beverlee@keepoklahomabeautiful.com to submit a request. 
If my class is split into two or more groups, but only one of them becomes a winner, will the rest of the class be allowed to participate in the prize party?
In short, yes! The winning entry wins a pizza party for their class, however students not in the winning individual's or group's class are asked to not attend. 
Can a student submit multiple projects?
Unfortunately, no. We ask that students funnel all of their ideas into one project. If you have members of your class who would like to create an individual or small group piece, they should not work on the class project. They will also need to register separately!
I have a question not answered above, who do I talk to?
If you have a question that is not answered above or in the Official Rules and Guidelines, please call our office at (405) 286-9141 or send an email to beverlee@keepoklahomabeautiful.com.