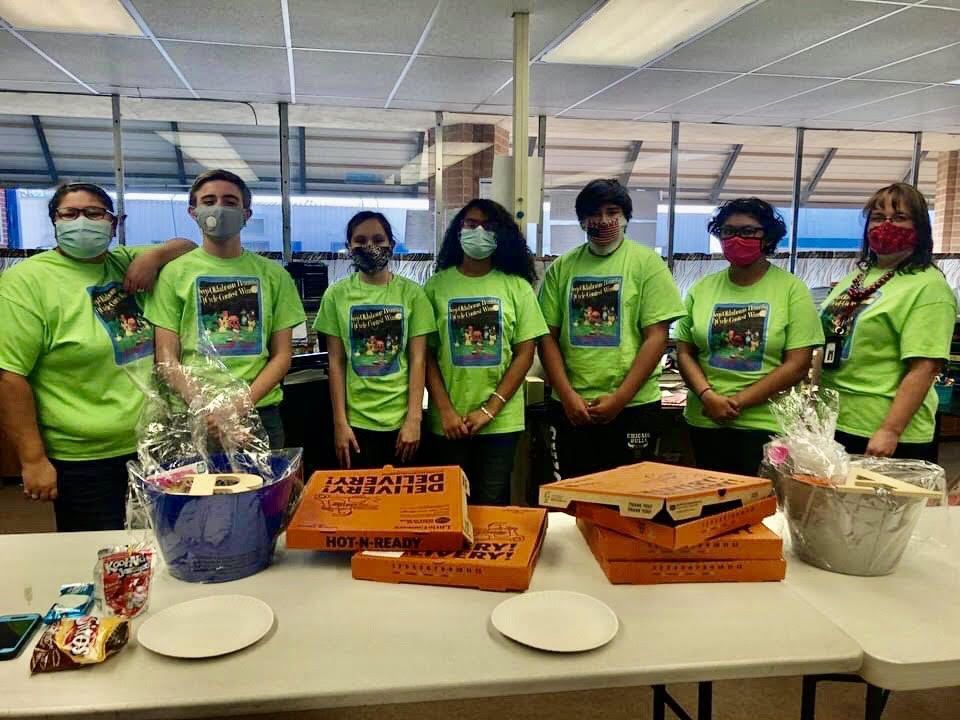 Litter Education UpCycled Contest
Keep Oklahoma Beautiful (KOB) engages middle school students to take action in understanding the importance of ending litter in Oklahoma. We challenge students to tackle this issue by reusing items to make "UpCycled" art. Photos of submitted art pieces will be posted on a contest website for a public vote to determine contest finalists. The winner is chosen from the top three finalists by contents of accompanying required art piece and essay at the Environmental Excellence Celebration.
UPCYCLED TIMELINE
August 21: Registration Opens
September 22: Registration Closes
October 7: Submission deadline
Mid-October: Online voting
Late October: Finalist Announced
Mid/Late November: Winner announced
---
2022 UpCycled Winners
East Division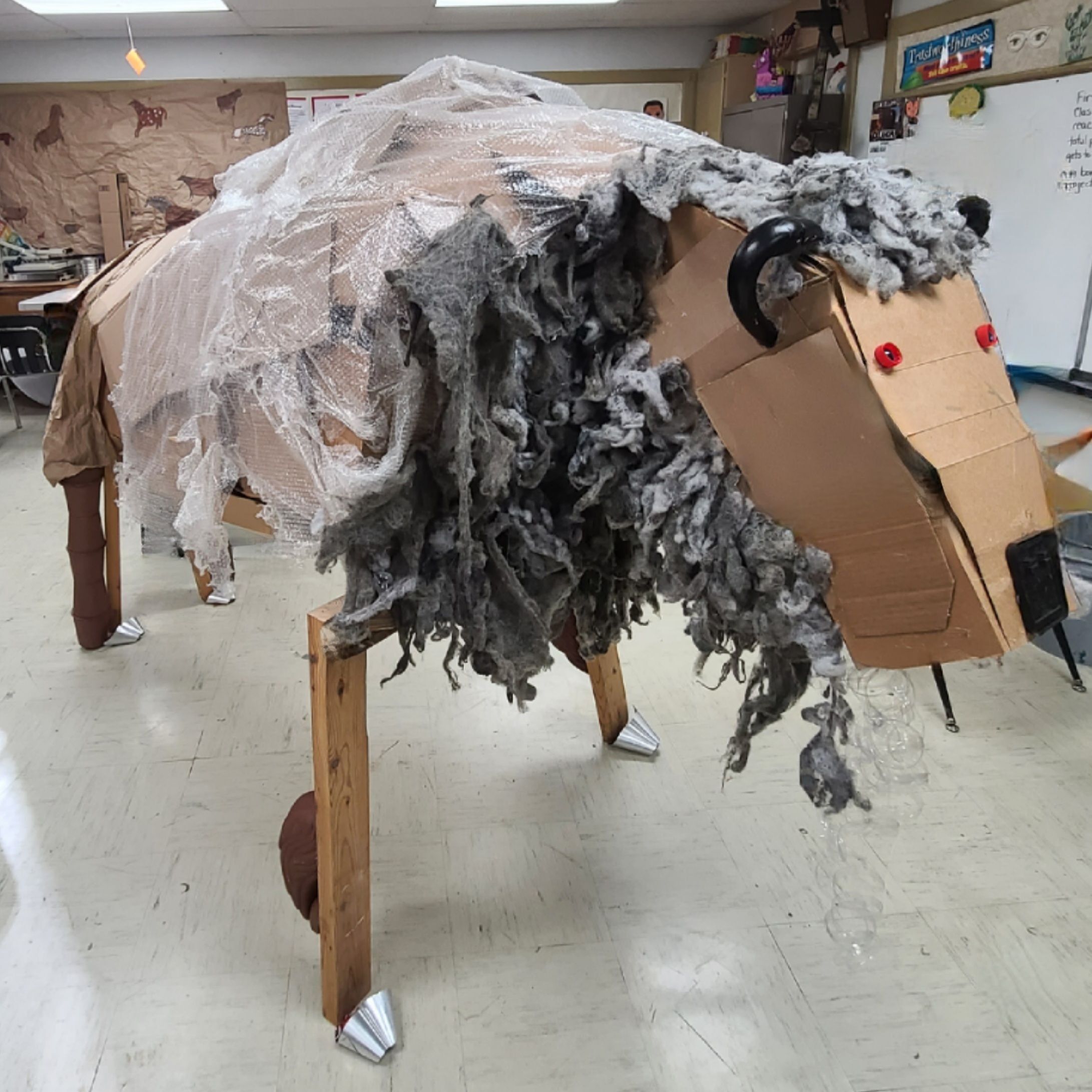 UpCycled Buffalo by Mrs. Beverly Summitt's 6th-8th graders from Hugo Middle School features a life-sized buffalo made of all upcycled materials: scrap lumber, plastic flamingos, cardboard, paperboard, plastic cottage cheese cartons, bubble wrap, polyester stuffing from an old comforter, water bottles, bottle caps, glass pebbles, and aluminum cans!
West Division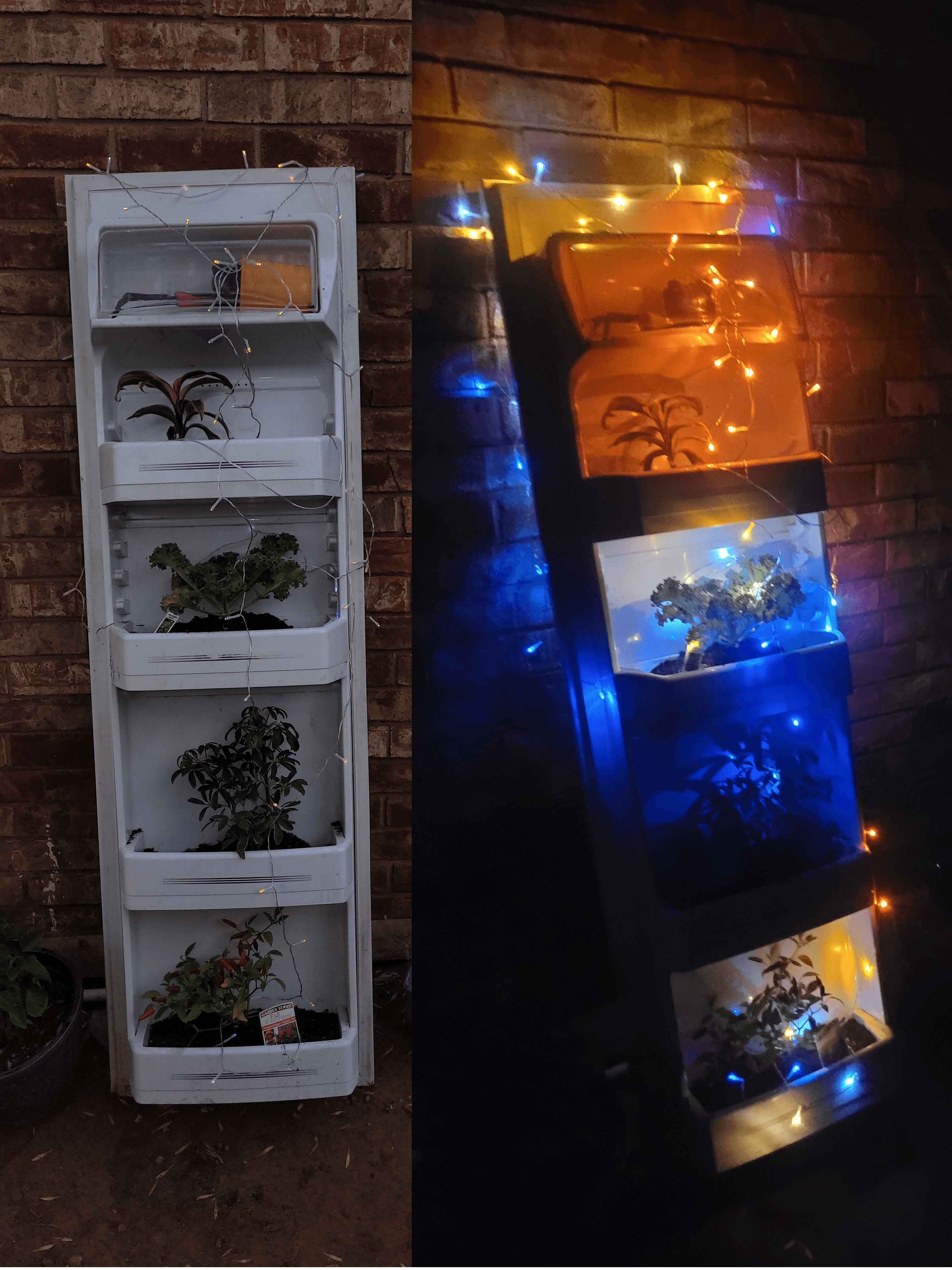 6th grader Jonah Alfaro's Vertical Garden features the reuse of his family's old refrigerator! 
---
UpCycled Contest FAQs
Do the students get to keep their project?
Yes! You are required to submit a photo (or photos) of the entry, not the physical project. You may display it in your classroom or around your school.
Are there any size requirements or limitations?
No, there are no size requirements or limitations.
What materials can students use to create their project?
The project is to be made out of reused or "UpCycled" items! We ask that you do not buy things specifically for the project, rather we encourage students to be creative with how they can reuse everyday items in different ways! If you have a specific question regarding what can be used on your project, please email Beverlee at beverlee@keepoklahomabeautiful.com!
Can entries have multiple parts?
We know that some kids dream BIG and we love that! Students may create multiple pieces as part of their project, but it will be judged as one art piece. Be sure to submit one photo with each piece in it for evaluation!
Does each student complete their own essay?
We encourage the students to create one collaborative essay that they discuss and write together. Only one essay is to be submitted with your entry.
What is the max number of students permitted to work on one project?
To ensure each student is getting the most out of this educational and artistic opportunity, we ask that no more than 30 students work on one project. If you have more than 30 students, we encourage your class to split into groups to work on separate projects. Reasonable accommodations can be made for special circumstances, but must be approved by KOB staff. Please email beverlee@keepoklahomabeautiful.com to submit a request. 
If my class is split into two or more groups, but only one of them becomes a winner, will the rest of the class be allowed to participate in the prize party?
In short, yes! The winning entry wins a pizza party for their class, however students not in the winning individual's or group's class are asked to not attend. 
Can a student submit multiple projects?
Unfortunately, no. We ask that students funnel all of their ideas into one project. If you have members of your class who would like to create an individual or small group piece, they should not work on the class project. They will also need to register separately!
I have a question not answered above, who do I talk to?
If you have a question that is not answered above or in the Official Rules and Guidelines, please call our office at (405) 286-9141 or send an email to beverlee@keepoklahomabeautiful.com.