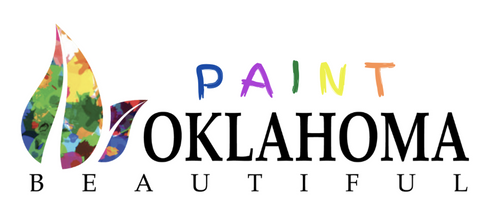 The 2022 Paint Oklahoma Beautiful wrap-up report was due October 2nd, 2022.
Please send any pictures from your project to dillon@keepoklahomabeautiful.com
---
Thank you for completing your Paint Oklahoma Beautiful project! Please fill out the wrap-up report below and show off all the good you've done for your community! 
Click here for the Communities Primed for Change (Before & After Contest) Official Rules and Guidelines. 
---